Mothers Day 14th March 2021
Place your orders before ...Read More
Spread The Love This Valentines Day.
What better way than with our selection of ...Read More
Full of New Bright Ideas!
These gorgeous new Personalised Table Lamps make...Read More
New in!
Perfect for anyone who needs a hot drink to start their day & ...Read More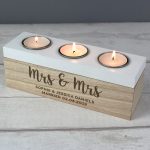 Back In Stock!
Our ever-popular Candles & Tealight Holders are back in...Read More
Showing 1–9 of 115 results
There are no products in the cart!
0